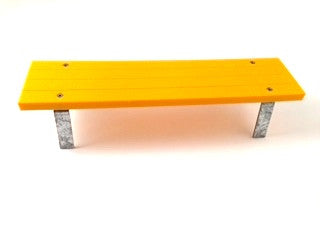 FINGERSK8 - Fingerboard Butter Bench Obstacle
$19.95
FINGERSK8 Fingerboard Obstacle - Butter Bench!
This fingerboard bench is made from the same industrial plastic material that "butter benches" are made of in professional skateboarding.
Constructed with industrial plastic top, metal legs fastened with bolts and lock nuts. This material offers a smooth as butter feel.
Comes with non-skid for legs.
10" L x 2" H
25cm L x 5cm H