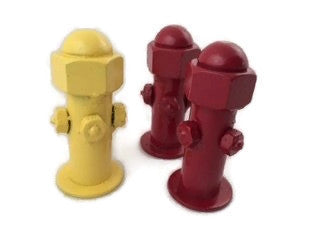 FINGERSK8 - Fire Hydrant Street Spot
$18.95
Fingersk8 has constructed a realistic Fire Hydrant Street Spot!
It is made of steel, painted both red and yellow and textured to looks like it has been plucked off the street.
It is sturdy and heavy, weighing 6 oz and stands just over 3" high to be used as an obstacle.